The North Central Massachusetts Minority Coalition is a strategic alliance between the region's five minority-led agencies (Spanish American Center, Hmong–Lao Foundation, Three Pyramids Inc., Twin Cities Latino Coalition, and the Cleghorn Neighborhood Center). The Minority Coalition also includes faith-based and agency representatives, who are working within the coalition to organize, empower and support racial, linguistic and ethnic minorities, as well as people with disabilities and other disadvantaged poor and working class people.
News
Saturday, July 15, 2017 11:34 AM
Three Pyramids, Inc./The Minority Coalition and Heywood Hospital Align Forces to Improve Consumer Engagement
Three Pyramids, Inc./The Minority Coalition and Heywood
Hospital will partner to use "Freedom Means," the United Press International (UPI) award winning radio program broadcasting since 1972, to develop educational, outreach and communications programming to promote consumer engagement that supports community residents in being active managers in their own health and well being.
"Freedom Means" airs Sunday mornings at 8:30 a.m. on 105.3 FM and AM 1280 WPKZ radio. All "Freedom Means" radio shows are placed on The Minority Coalition's website where they are archived and can be heard at any time.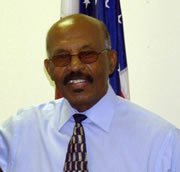 Heywood Hospital Director of Social Services and Multicultural Services, Barbara Nealon will be the new co-host of the "Freedom Means" radio program. Barbara, along with other Heywood Hospital personnel, will help support programming to build community knowledge, understanding and awareness of health disparities, as well as addressing prevention-based social determinants of health.
"I'm excited to be offered this opportunity to promote community education on the issues that affect the North Central Massachusetts communities," said Barbara Nealon. "The Minority Coalition participated in the CHNA 9 Community Health Needs Assessment in the Fall of 2011. The assessment demonstrated there is a need for more community engagement to promote healthier and safer communities and this is a continuation of what the Health Disparities Collaborative Committee is involved in."
Barbara, who is also co-chair of the North Central Massachusetts Minority Coalition's Health Disparities Collaborative (HDC), will utilize the "Freedom Means" radio program to inform the public of the HDC's work with area hospitals and health centers related to developing more culturally and linguistically appropriate health services in the region. HDC works in collaboration with HealthAlliance Hospital, Clinton Hospital, Nashoba Valley Medical Center, and the Gardner, Fitchburg and Leominster Community Health Connections.
Heywood Hospital President & CEO, Winfield S. Brown,
MSB, MHA, FACHE, said, "We are privileged to be part of the "Freedom Means" radio program and to participate in the community support provided by Three Pyramids, Inc/The Minority Coalition. This important public outreach will allow us to create programs based on the needs of our community, communicating vital information which will serve to empower our residents to improve their health and their lives."
For more information, contact, Adrian L. Ford at (aford121@comcast.net) and Barbara Nealon at (nea.b@heywood.org).